Sope
This is a paragraph! Here's how you make a link: Neocities.
Here's how you can make bold and italic text.
Here's how you can add an image:

Here's how to make a list:
First thing
Second thing
Third thing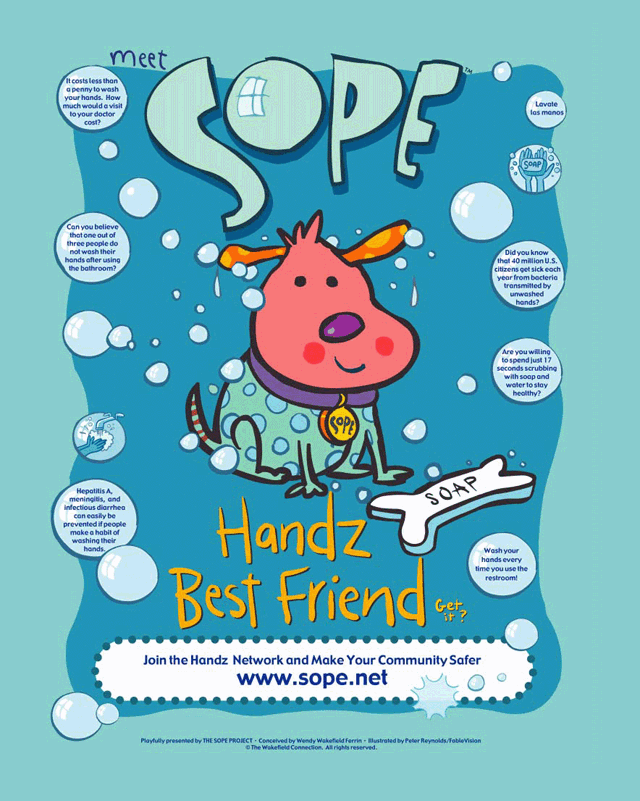 Peter H. Reynolds tweeted on March 9, 2020 a picture of the Sope poster with the comment: "I created this hand-washing dog, character, SOPE, over 20 years ago - http://sope.net This sudsy pup gives advice about #handwashing #coronavirus"
Twitter embed of Peter H. Reynolds's tweet: